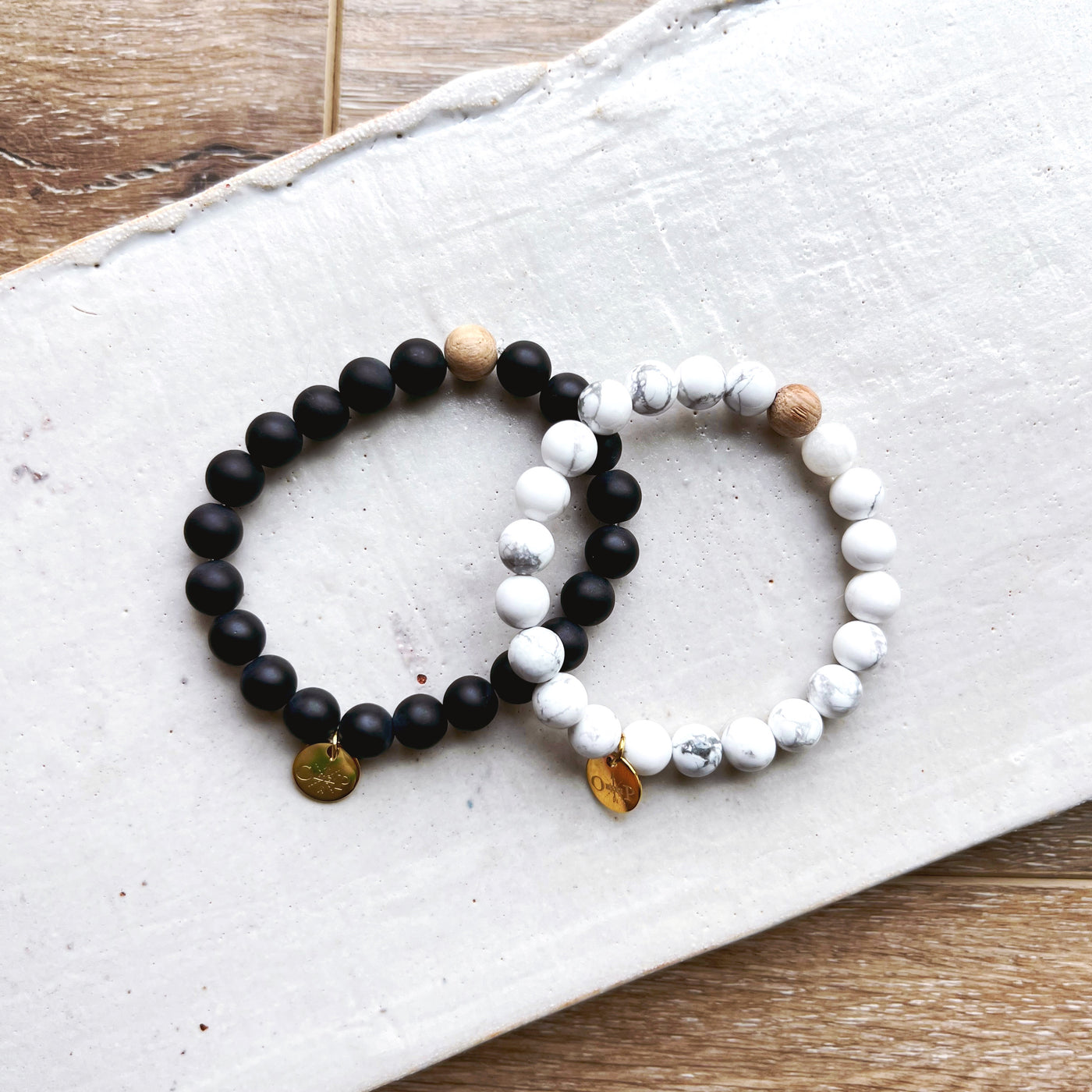 Onyx and Howlite Barrel Bead Bracelet Set
$68.00
Our Barrel Bead Collection draws inspiration from the colors of the natural elements found in wine country landscapes. Pair the Onyx and the Howlite if you want to channel your inner ninja. We can see it now...the skills to juggle priceless bottles of wine while playing bocce ball! 
Onyx: Protection, Strength and Focus. Often used as an amulet against negative energy, Black Onyx is a master of good fortune. All black stones have solid healing properties particularly when it comes to protection and shielding you against anything that could bring harm. Onyx is ripe with powerful vibrations and can bring shades of strength and willpower to the wearer. Not only will Black Onyx throw up a forcefield shield around you, but it also activates certain chakras in the body to bring solid standing, creative focus, and illuminate new pathways to wisdom. 
Howlite: Tranquility, Calmness, Compassion. Howlite is often worn as a reminder of patience. The marbled stone is associated with inner calm, stress release and calming an overactive mind.
Arrives in white cotton Olive and Poppy bag. 

One Onyx and one Howlite Bracelet
8 mm beads
6.25" circumference; elastic allows to fit most
Two reclaimed oak barrel wood beads, along with onyx and howlite beads
Gold O&P jewelry tag
Wood bead and stone color may vary 
Design By Olive and Poppy