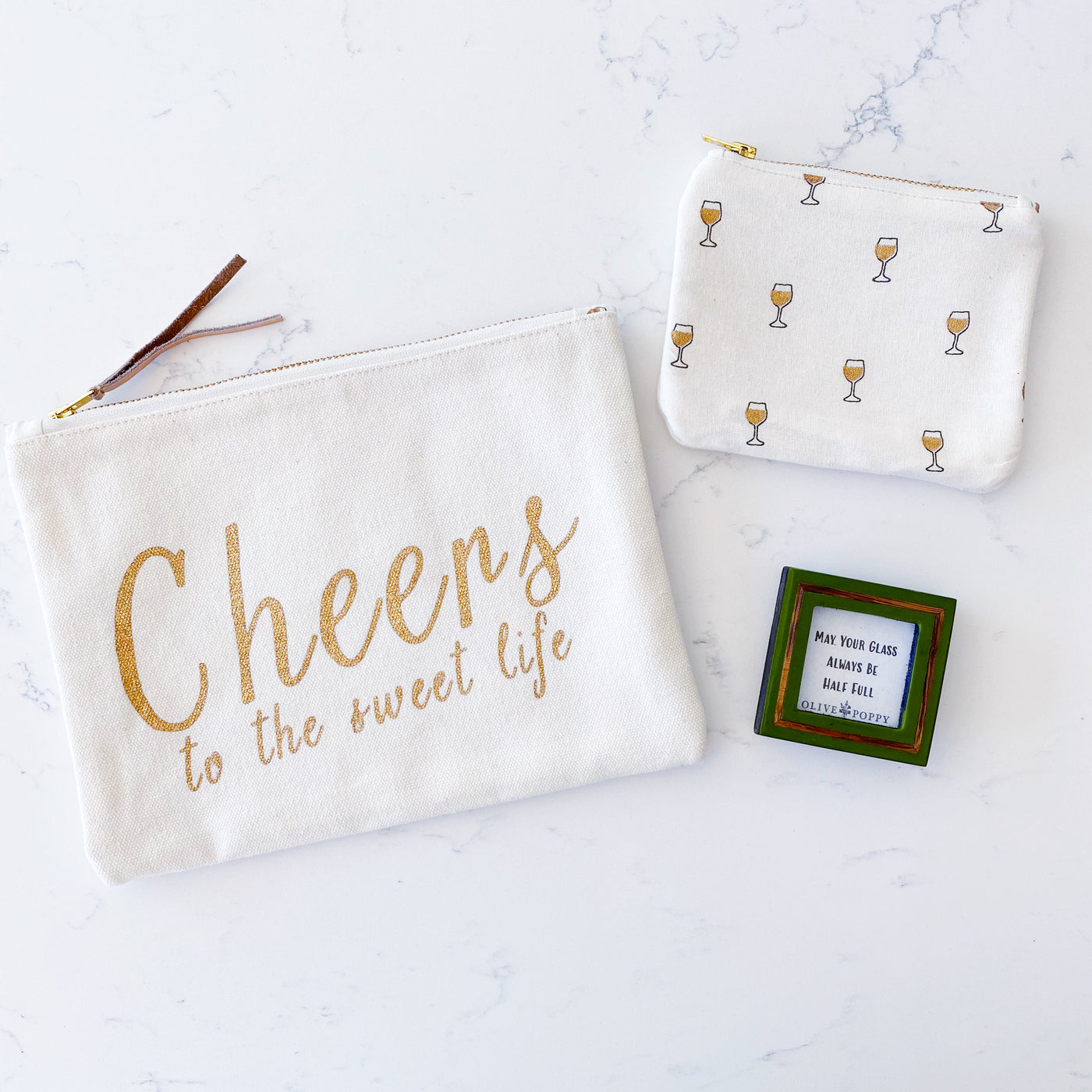 "Cheers to the Sweet Life" Gift Set
$42.00
This thoughtful gift set will let any friend know you're raising a glass to them! The canvas zipper pouch has a gold leather pull, along with sewn-in interior tag that reads "All good things are wild and free." The corresponding coin purse features gold wine glasses. Also inside the set is a small olive green frame that is inlaid with reclaimed wine barrel wood. You can add a stamped "Cheers" bar necklace too, which is always a favorite...with a 30" rope chain, it seems to look good on everyone! 
Set includes:
"Cheers to the Sweet Life" Zipper Pouch 
Gold Wine Glasses Coin Purse
3" Photo Frame
Option to add Cheers Necklace on "Sweet Life" sentiment card (gold, silver, or rose gold)
To make this gift extra special, it is wrapped in a hand-painted cotton gauze that reminds us of the bright blue wine country skies with the roses and poppies that dot the landscape. To seal the gift, we hand wax stamp it with a golden poppy.