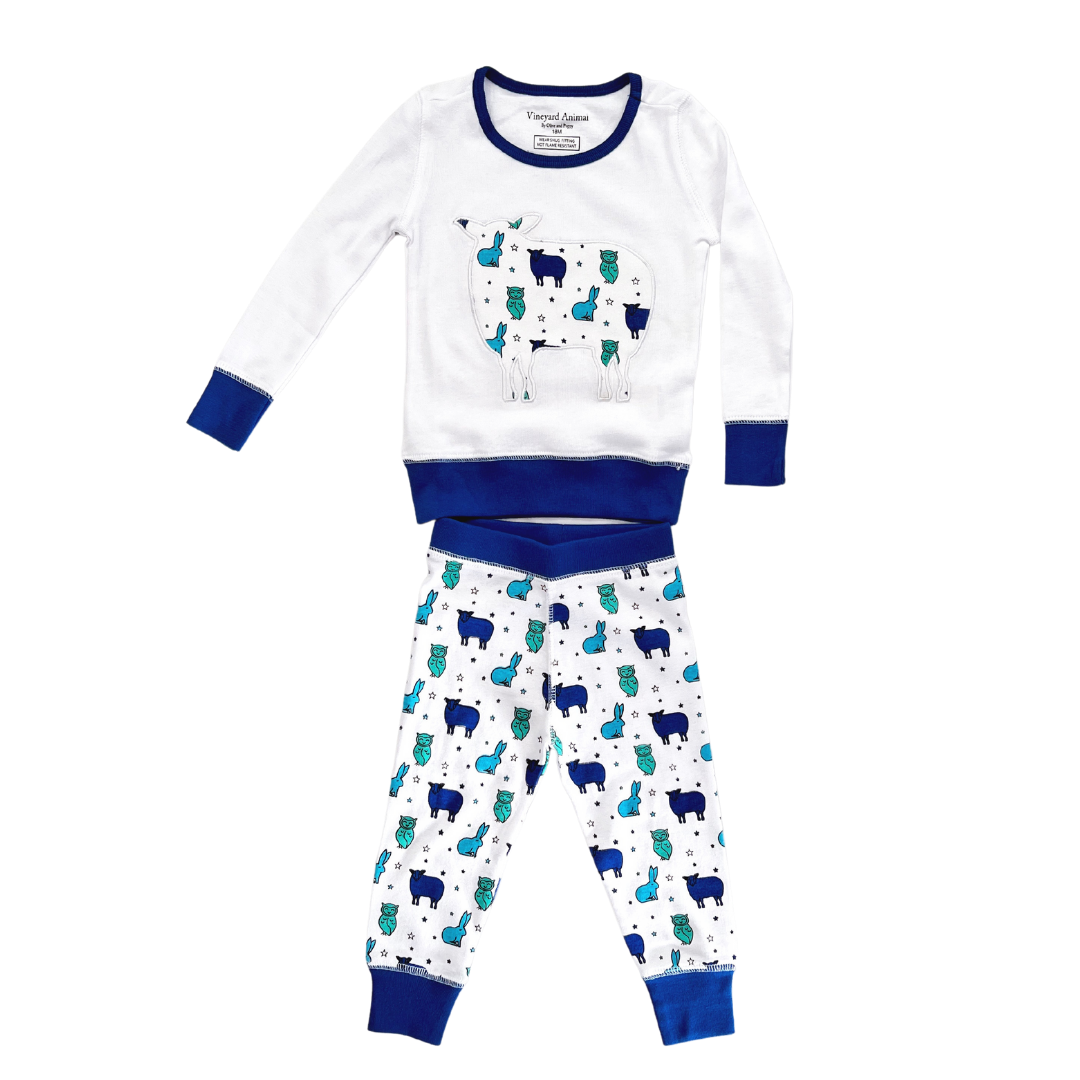 Vineyard Animal Kids Pajama Set - Liam The Sheep
$42.00 $48.00
Each Vineyard Animal Pajama Set is made from the softest organic cotton and celebrates an animal found in wine country that is not only cute, but also plays a role in keeping the vineyards healthy. Liam The Sheep mows the grass and keeps the weeds at bay. In the winter, Liam's job is one of the most important in the vineyard. He and his sheep friends are tasked with being "wooly weeders" and you will often find them being protected by a big white dog that keeps them safe from predators at night. 

Each pajama set comes packaged in a cotton pouch with a picture of the Vineyard Animal on the front, along with a short story about how each animal helps out amongst the grape rows. The cotton pouch can be reused to pack diapers or toys on the go!
Liam The Sheep has an outline of a sheep on the long-sleeve shirt and the pants are in blue tones.
Design by Olive and Poppy
100% Organic Cotton, Jersey Ribbed
Easy care, machine wash and tumble dry
Snug fit, close fitting garments are less likely to catch fire so this style is designed to fit snugly, not flame resistant