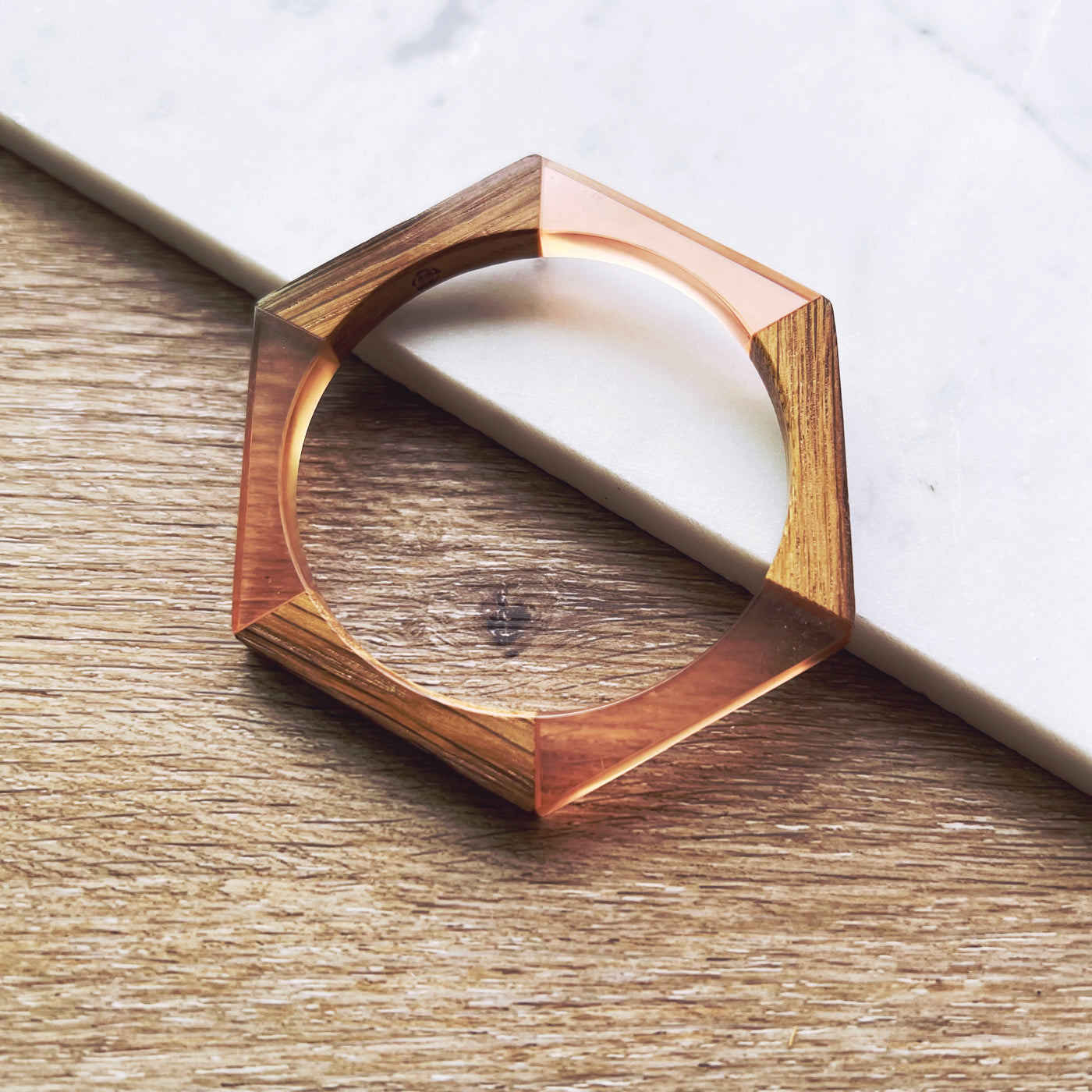 1/4" Stackable Barrel Bracelets
$28.00
The thinnest version of our best-selling Barrel Bracelet makes it easy to stack four or five of these gorgeous bracelets to create your own stylish color palate! Made from alternating segments of reclaimed wine barrel wood and colorful lucite, the red wine stain is still visible on parts of the wood. 
Colors: Aqua, Navy, Emerald Green, Turquoise, Blush Pink, Watermelon Red, Lemon Yellow, Poppy Orange, Black, White, Smoke Gray, Lavender, Cabernet Red and Translucent 
Arrives in white cotton Olive and Poppy bag. 
8.5" inner circumference; 2.7" inner diameter
Reclaimed Oak Barrel Staves, Lucite 
Wood color may vary due to wine stain
Design By Olive and Poppy