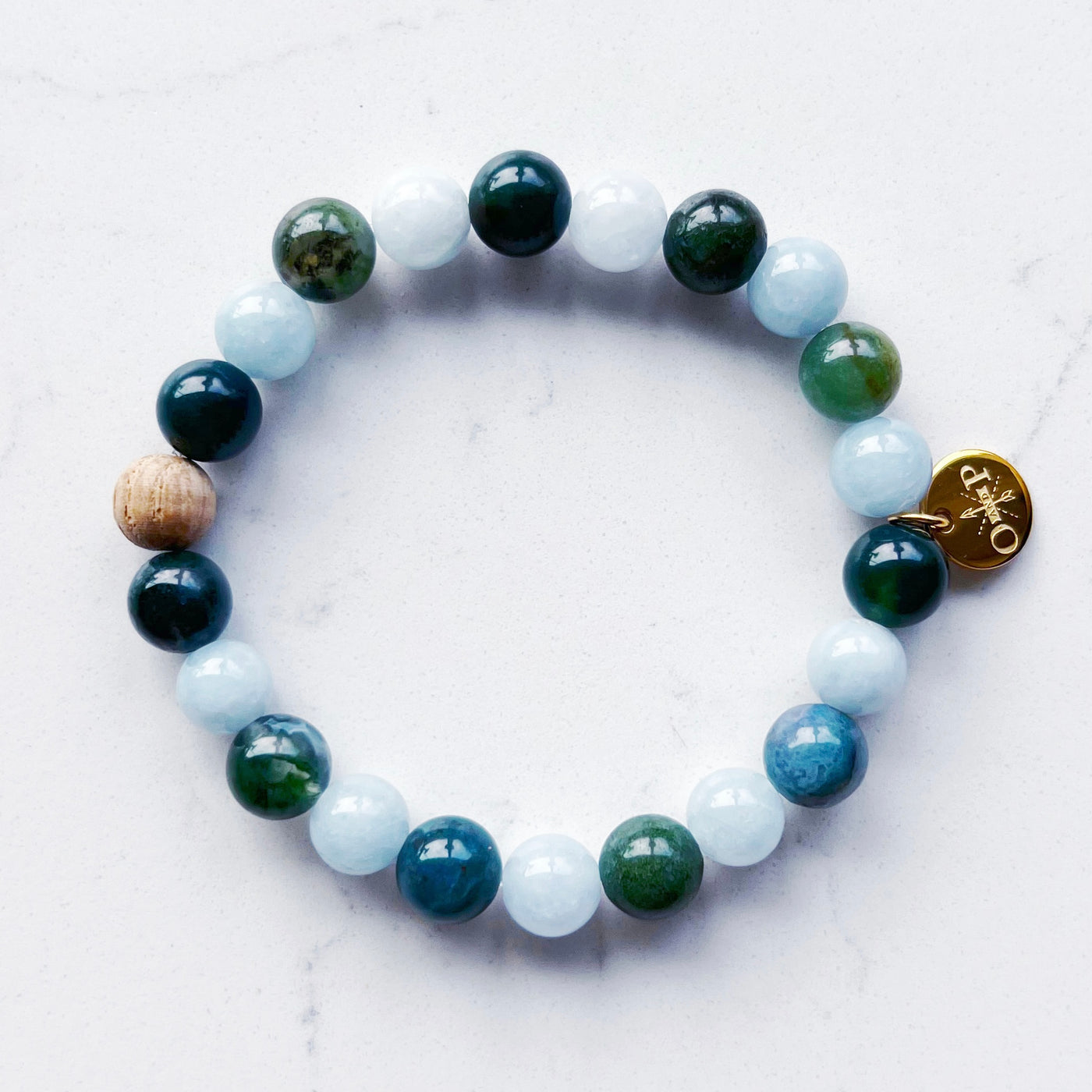 Barrel Bead Bracelet - Aqua Tones
$44.00
Our Barrel Bead Collection draws inspiration from the colors of the natural elements found in wine country landscapes. The blue-green hues from the moss agate and aquamarine stones are a perfect pairing with three hand-carved beads made from reclaimed wine barrel wood. Soak in the calming energy of the semi-precious stones with a relaxing sip of Sauvignon Blanc in hand.
Perfect for stacking with our other Barrel Bead Bracelets which are available as a 'Make Your Own' set!
Courage, Abundance, New Beginnings. Moss Agate is a stone of new beginnings. The green marbled stone is thought to refresh the soul, enabling the wearer to see beauty in everything. It is also worn to attract abundance in wealth and improve self-esteem.
Clarity, Soothing, and Cleansing. Aquamarine evokes the purity of crystalline waters and the exhilaration and relaxation of the sea. It is calming and cleansing, and inspires truth, trust and letting go.
Arrives in white cotton Olive and Poppy bag. 
8 mm beads
6.25" circumference; elastic allows to fit most
Three reclaimed oak barrel wood beads, along with moss agate and aquamarine beads
Gold O&P jewelry tag
Wood bead and stone color may vary 
Design by Olive and Poppy