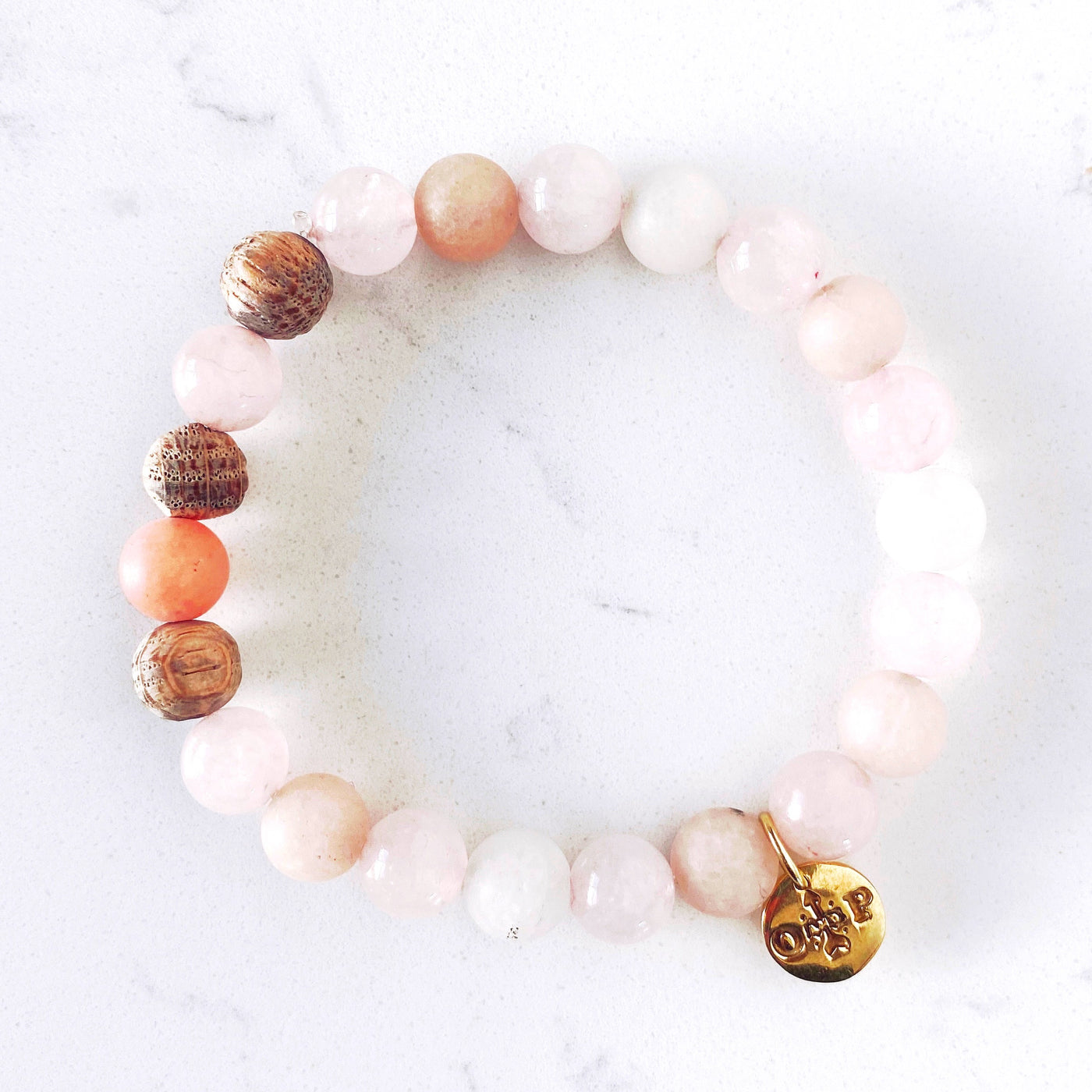 Barrel Bead Bracelet - Pink Tones
$36.00
Our Barrel Bead Collection draws inspiration from the colors of the natural elements found in wine country landscapes. The rosy hues from the rose quartz and pink agate beads are a perfect pairing with three hand-carved beads made from reclaimed wine barrel wood. Soak in the harmonizing and healing energy of the semi-precious stones with a glass of rosé in hand.
Perfect for stacking with our other Barrel Bead Bracelets which are available as a 'Make Your Own' set!
Power, Rebalance, Harmony. Pink Agate is considered a power stone and is grounding for rebalancing and harmonizing the body, mind and spirit. It sooths and calms and creates a sense of security and safety.
Love, Peace, Healing. Rose Quartz is a stone of unconditional love, peace, tenderness and healing. It provides personal fulfillment and contentment, allowing one the capacity to give and receive love from others.
Arrives in white cotton Olive and Poppy bag. 
8 mm beads
6.25" circumference; elastic allows to fit most
Three reclaimed oak barrel wood beads, along with pink agate and rose quartz
Gold O&P jewelry tag
Wood bead and stone color may vary 
Design by Olive and Poppy