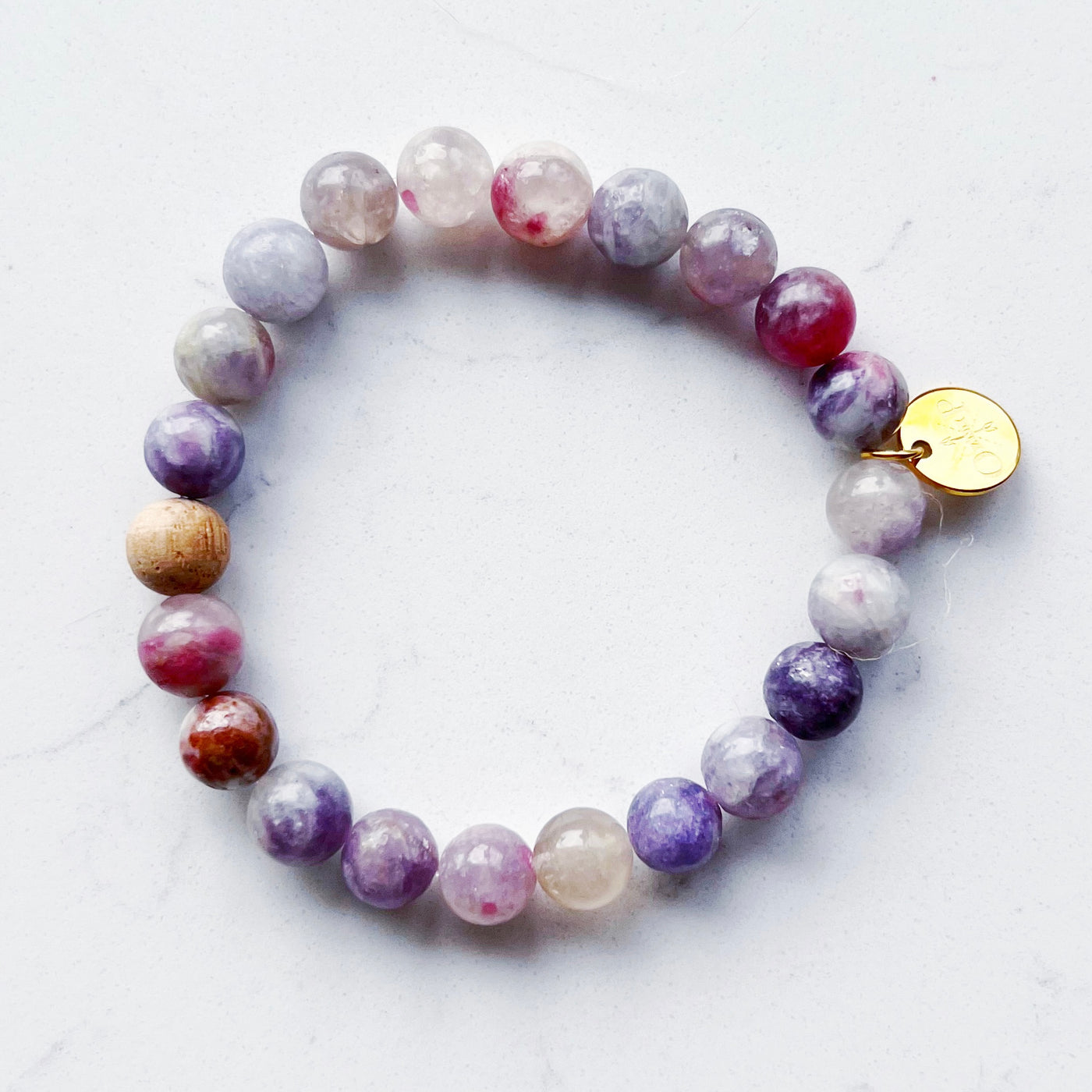 Barrel Bead Bracelet - Pink Tourmaline
$44.00
Our Barrel Bead Collection draws inspiration from the colors of the natural elements found in wine country landscapes. The pink and purple hues of the the pink tourmaline stones are perfectly paired with one hand-carved bead made from reclaimed wine barrel wood. Soak in the protective energy of the semi-precious stones while enjoying a soothing sip of Pinot Noir.
Perfect for stacking with our other Barrel Bead Bracelets, which are available as a 'Make Your Own' set!
Love, Compassion and Emotional Healing. Get a serious dose of positivity as you say yes to all the unconditional love that the Tourmaline stone is ready to share. One of the things that Tourmaline is amazing at is taking those shadowy negative thoughts and lending a positive spin. Pink Tourmaline brings gentle joy and swathes of self-love to the party.
Arrives in white cotton Olive and Poppy bag. 

8 mm beads
6.25" circumference; elastic allows to fit most
One reclaimed oak barrel wood bead, along with pink tourmaline beads
Gold O&P jewelry tag
Wood bead and stone color may vary 
Design By Olive and Poppy